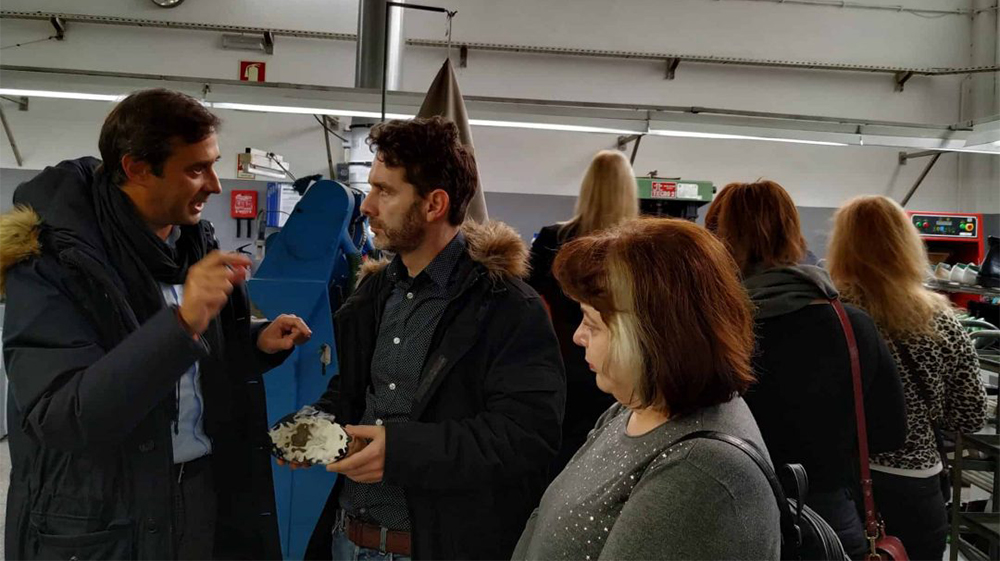 Carité sets an example for european researchers regarding ecological design.
---
European Project Design4Circle was in Felgueiras to take notes of the best practices in the shoemaking sector regarding sustainability.
Last friday investigators from the european project Design4Circle were in Felgueiras to work on a new approach of teaching with its roots on ecodesign (design ecológico). Partners of the Design4Circle project, from 5 different countries, are working in developing new teaching tools that allow to prepare designers with the right skills and knowledge for ecological design.
It is intended with this project to motivate designers to create products that reduce the environmental impact, during the life cycle of the product and develop new and innovative deals, within the principles of circular economy.