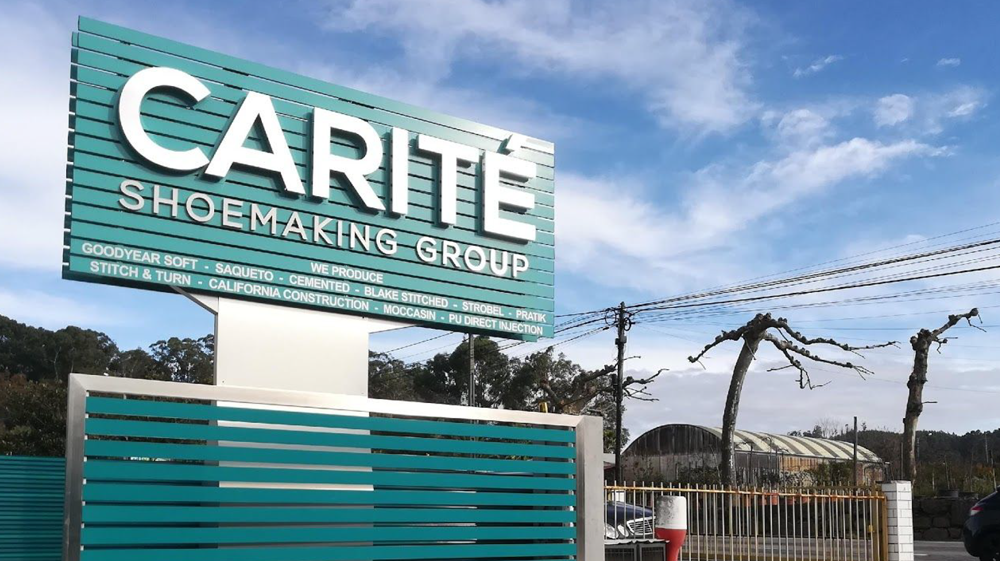 Carité celebra 30 anos de história.
The origins of CARITÉ, go way back to 1986, time when João Reinaldo Teixeira began working under it's own name. Only in 1990 was created the company that completes 30 years of history.
Trough the years Carité has been developing its activity producing footwear in several types of construction for international countries. In addition, Carité has two own brands aimed at specific segments: JReinaldo and Tentoes.
Atualmente, o grupo Carité é constituído pela Carité situada em Felgueiras, TopikRelevo I (corte/costura) e TopikRelevo II (montagem/acabamento) situadas em Carvalho (Celorico de Basto), Lançaraíz e Lunaplena (montagem/acabamento) situadas em Felgueiras. No pólo de São João da Madeira, a Brada Shoes e em Castelo de Paiva a Arda. A Carité iniciou também em 2016 a atividade de uma unidade de Solas, situada em Felgueiras. O grupo conta com cerca de 3.500 pares vendidos por dia, maioritariamente destinados à exportação.
Nowadays, the Carité Shoemaking Group is situated in Felgueiras
Numa perspetiva de melhorar o seu desempenho em termos de Qualidade e Ambiente, a Carité implementou, com a colaboração do CTCP, um sistema de gestão da qualidade e ambiente sendo certificada pelas Normas ISO 9001 e ISO 14001.
O grupo Carité conta já com a 2ª geração a desempenhar funções no negócio de família, contribuindo para o bom funcionamento e sucesso desta organização.
Reinaldo Teixeira, fundador da empresa, conta-nos a história da empresa e quais as suas perspetivas para o futuro.

Assista o vídeo:
<iframe width="560" height="315" src="https://www.youtube.com/embed/O_m7fweLQus" title="YouTube video player" frameborder="0" allow="accelerometer; autoplay; clipboard-write; encrypted-media; gyroscope; picture-in-picture" allowfullscreen></iframe>